MITSUBISHI TRITON
STEEL FLAT DECK
The Utemaster Steel Ute Flat Deck takes tray styling to a new level – We believe that the strength of a Steel and Timber Flat Deck doesn't have to come at the expense of appearance, and the looks speak for themselves.
Please note: Support for the Mitsubishi Triton reversing sensors is currently in development and will be available to order soon.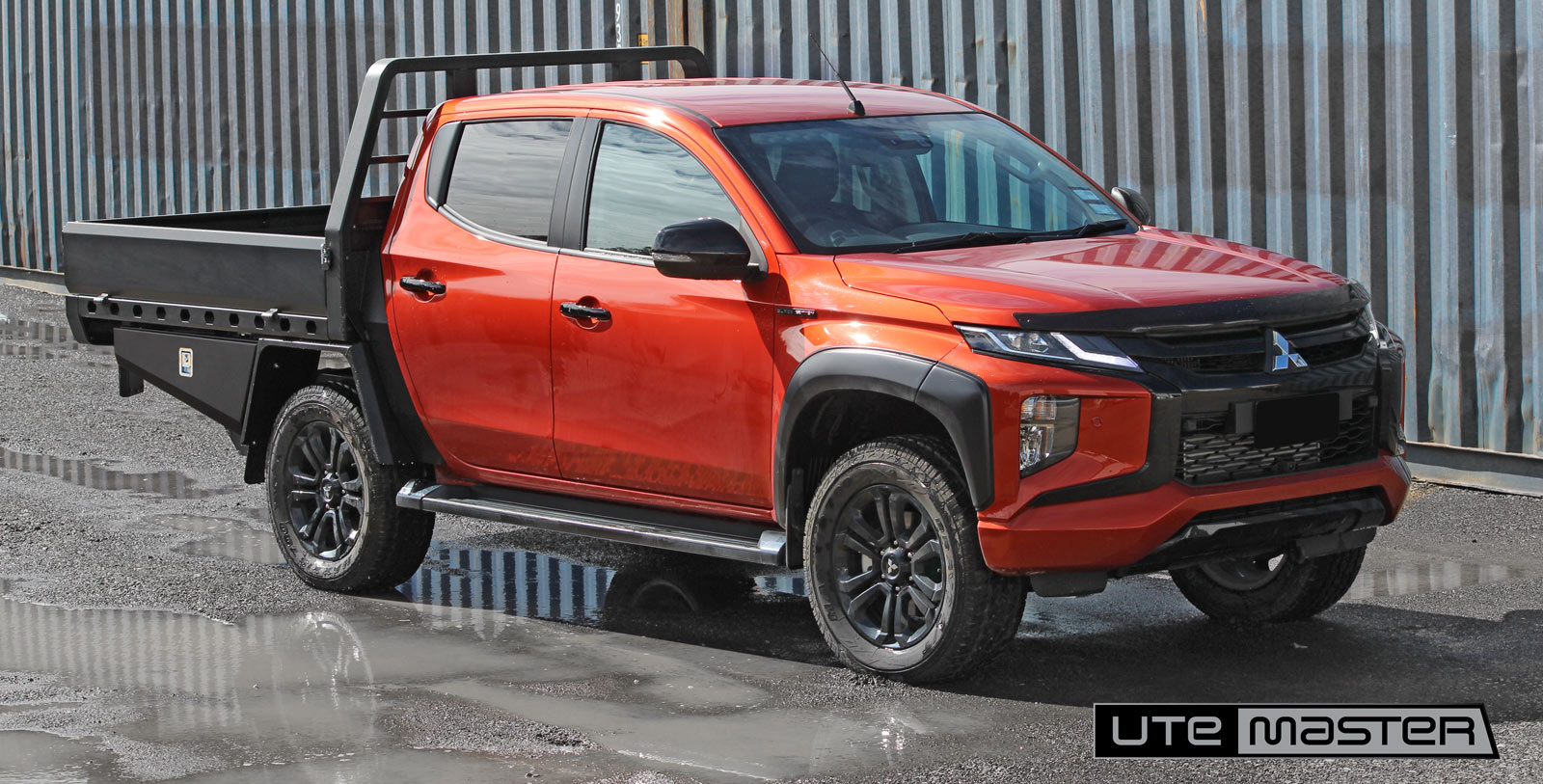 Dimensions:
DC 1860x1900mm
XC 1860x2235mm
SC 1860x2570mm
What is the Utemaster Steel Flat Deck?
The Utemaster Steel Flat Deck is built for a purpose – that is to enable you to get more work done, day-in and day-out.
This is a Flat Deck that adds style, appeal and convenience to modern-day utes through increased load carrying capacity and a huge range of purpose-built accessories.
Unlike other Flat Decks, this has been designed to suit specific vehicle models without the need for custom work. This means better quality, lower cost and we can ship it anywhere in NZ.
It's tough, durable and has been designed and manufactured in New Zealand at Utemaster's state of the art facility.
Heavy Duty Construction
Solid Steel construction with a heavy-duty plywood base. Hot-dip Galvanized to protect against rust.
Deck Weight: Approx 200kg.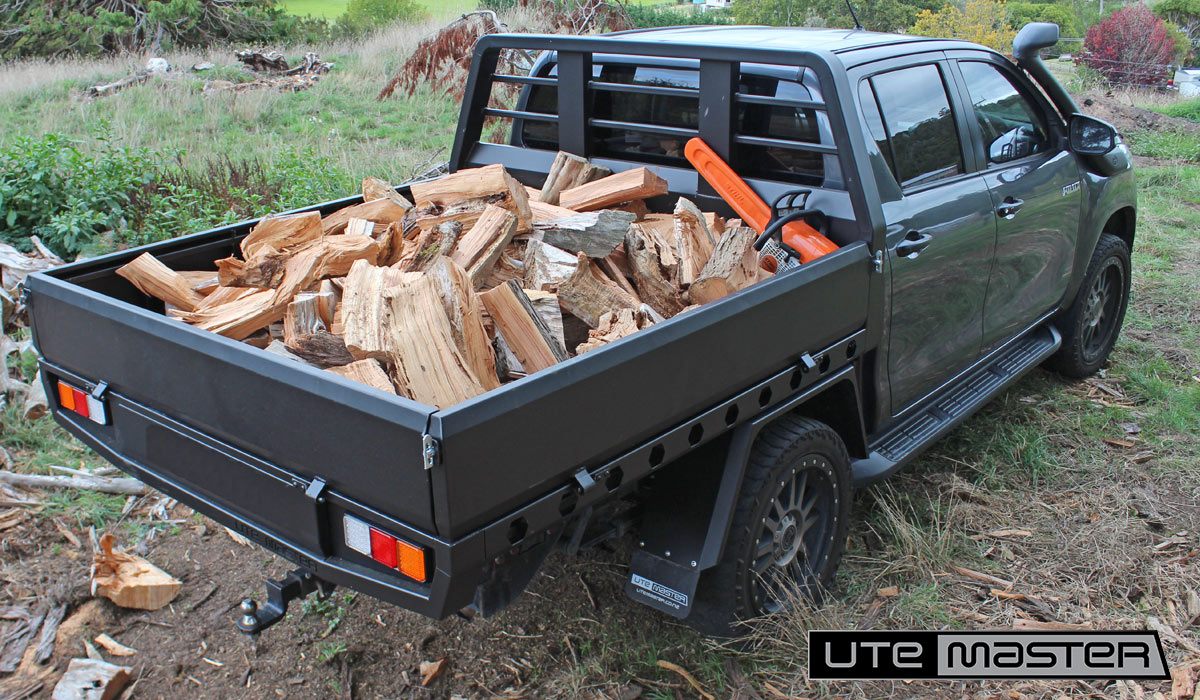 Solid Headboard
Solid 1 Piece 100mm thick Headboard to compliment the look of your vehicles and provide a safety barrier for your cab. The headboard has multiple rungs for restraining loads.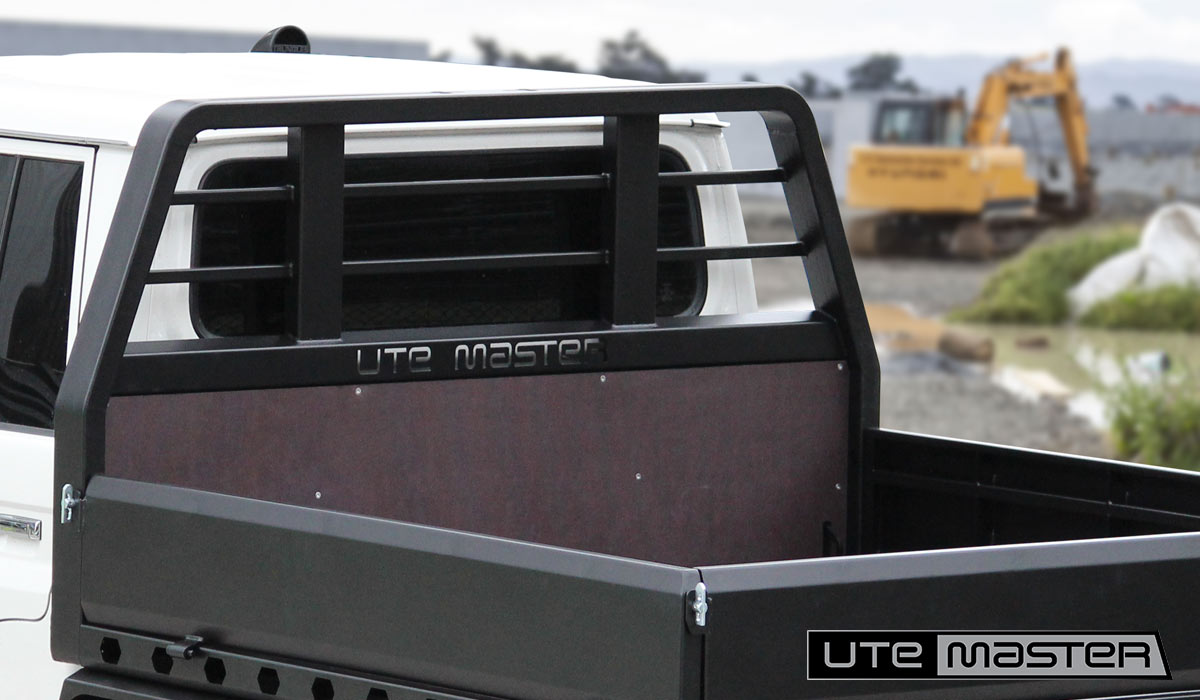 Rear Bumper
Solid 100mm Rear Bumper protects the rear of the deck and tail lights from damage. The tapered design assists with off-roading.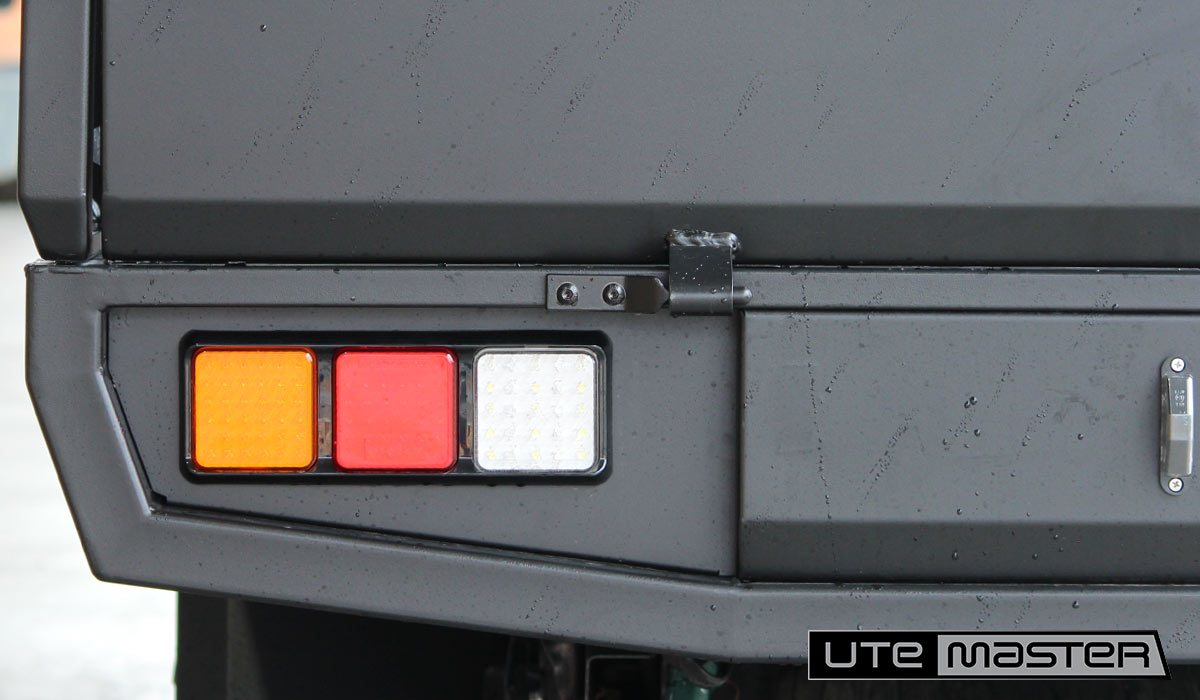 External Tie Points
Hex Shaped Tie Points run along the side of the Deck, you can use these to secure heavy materials.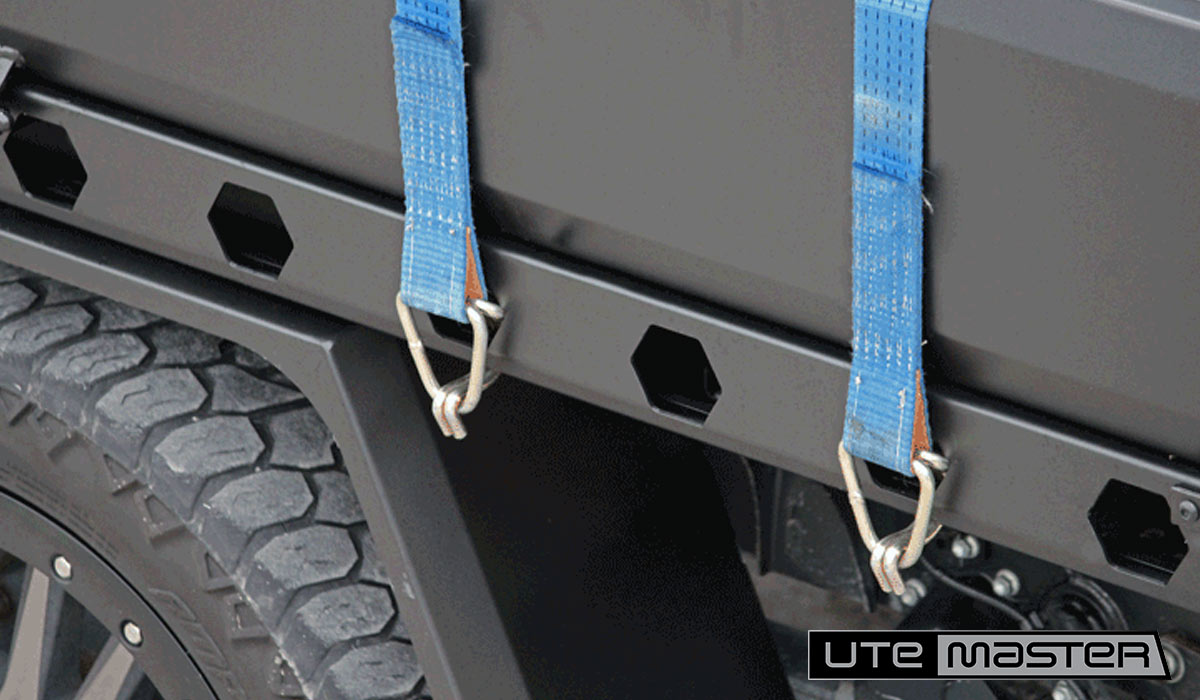 Internal Strap Points
If you are carrying a shorter load on your Flat Deck such as a lawnmower or trolley jack it is important that you secure it using tie points that are low to the floor to give it full support.
The Utemaster Steel Flat Deck features hex-shaped tie points inside the sideboards, meaning you can strap down your load without the need for floor mounted lashing rings.
NZ Design Registration
427366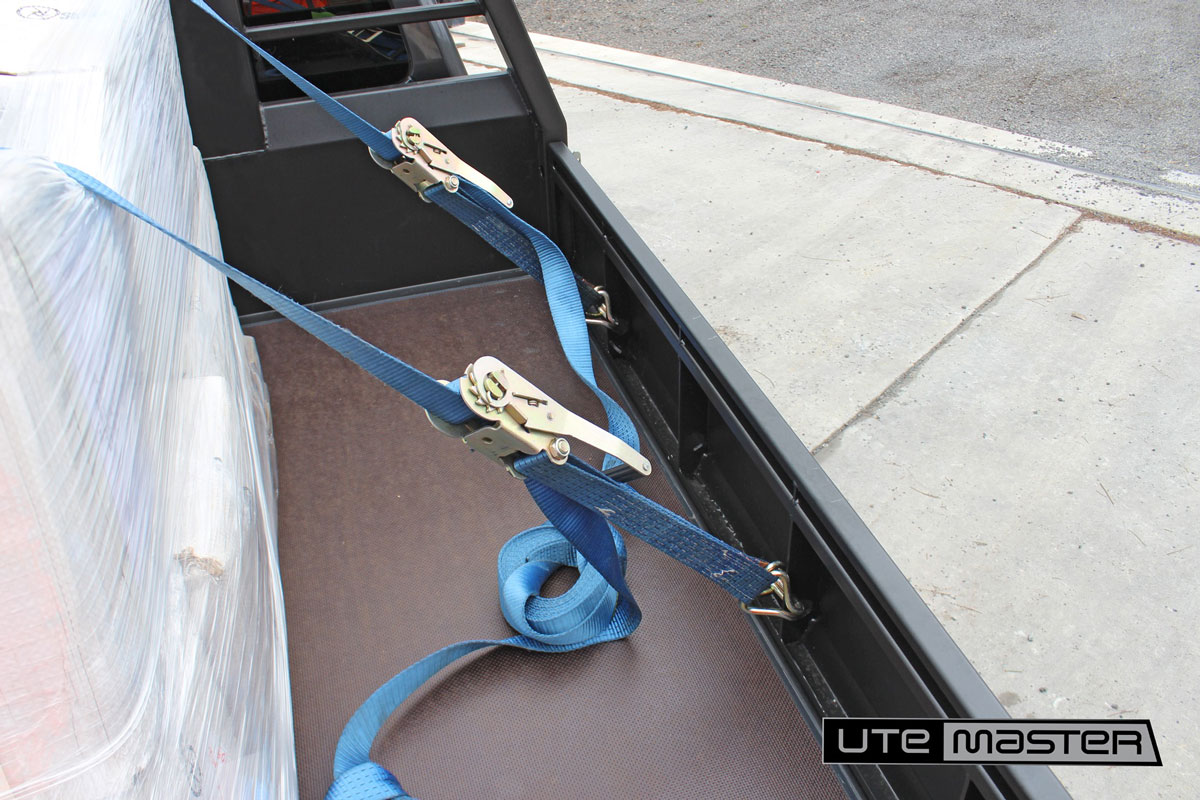 Adjustable Mud Guards
Fully adjustable to suit multiple types of tyres and wide/narrow wheel offsets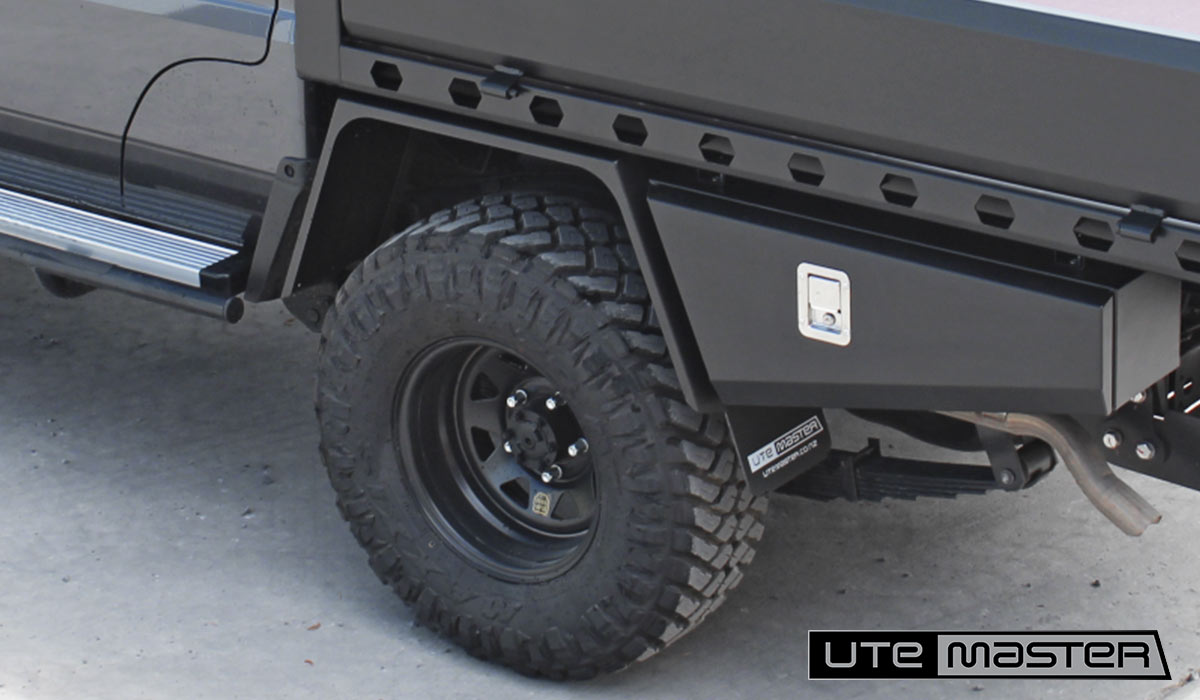 Colour Finishing Options
Base Option: Hot-dip Galvanised to protect against rust.
Black Option: Black coating over hot-dip Galvanised.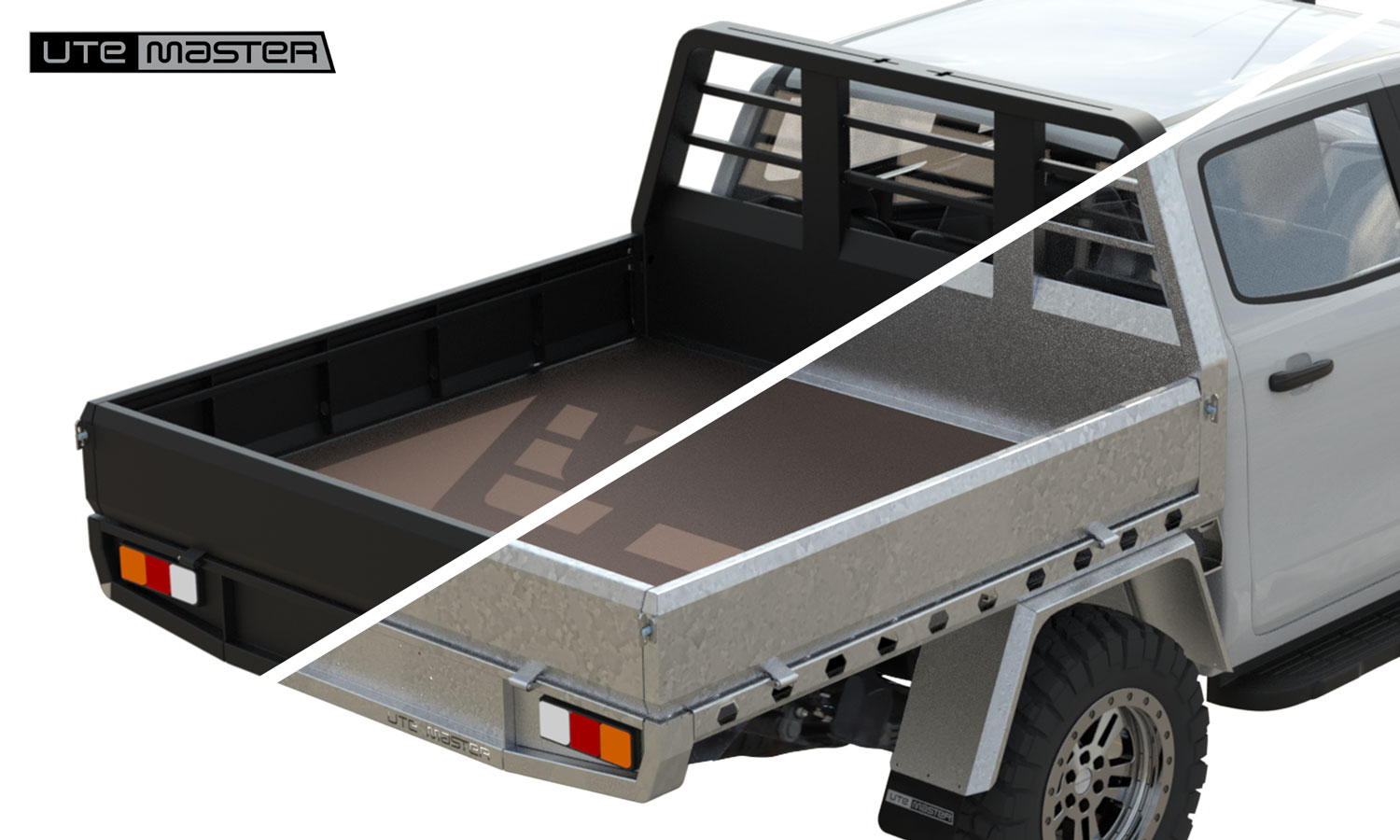 Made in NZ
Made right here in Aotearoa you can be assured that you're not only getting a quality product, but you have local support and guarantee of supply as well as supporting the local economy. Keep skilled Kiwis in jobs!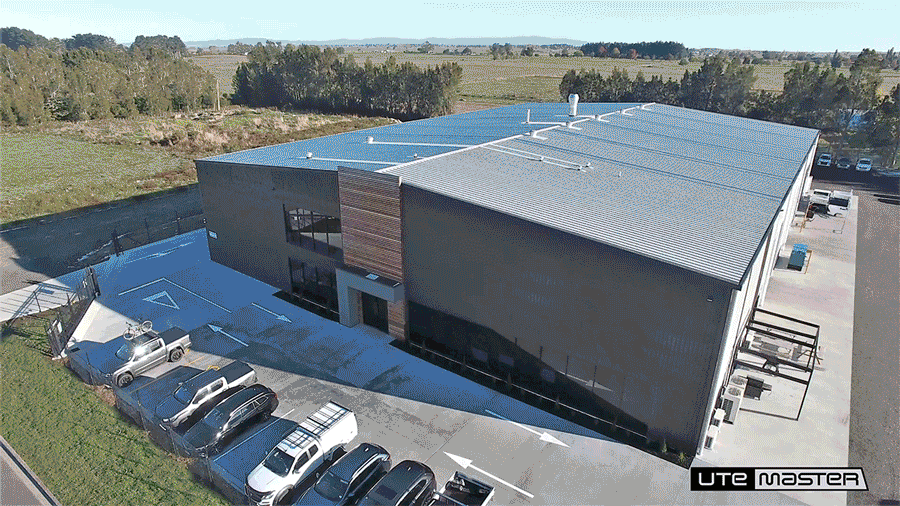 Nationwide Delivery
The whole tray system is built on a universal flatpack platform which means:
It can be installed to any brand of Ute (and switched between later on if you buy a new ute)

It is very simple to install, so it can be installed at Utemaster or at your delivering car dealership.

It can be freighted cost-effectively anywhere in New Zealand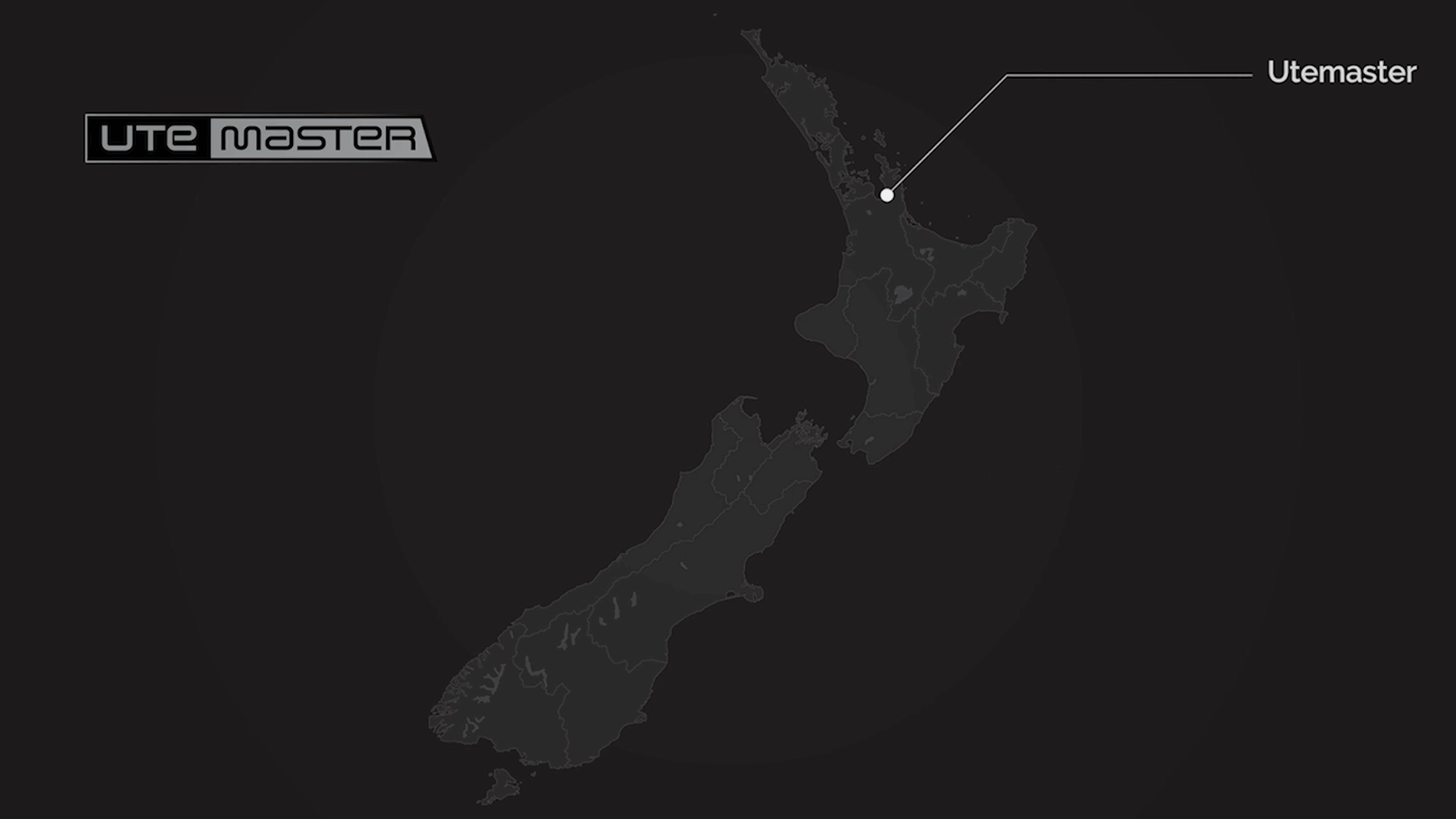 #MORETHANAWORKUTE
Lets admit it - when we get a Ute we justify it's need for helping us earn revenue during the week, but we actually want a Ute for the weekend adventures!
To help you unlock your Utes second purpose, we're giving away a Dometic CFX3 35L Fridge/Freezer & Fridge Slide (valued at $1658)
Click the link below to find out more: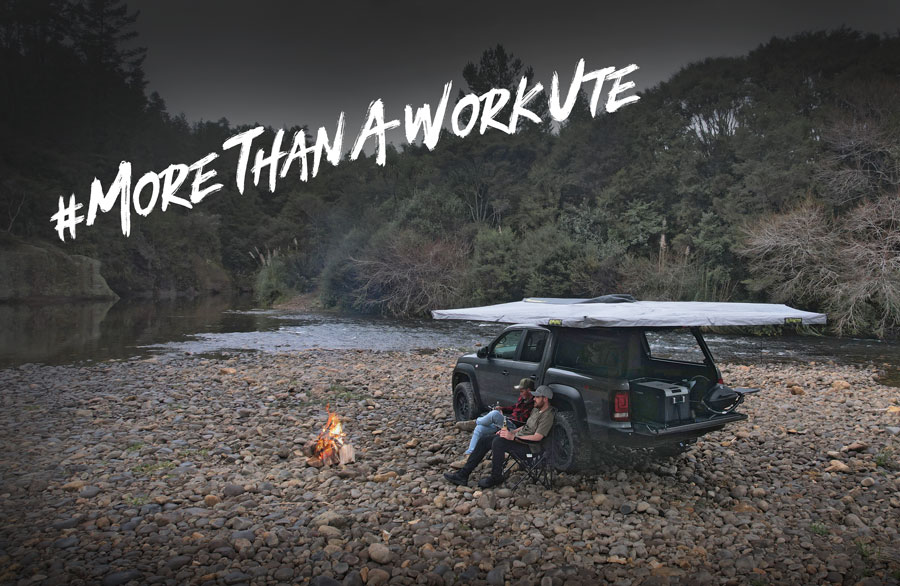 PRICING/ORDER NOW
1) Head to our Ute Builder
2) Select your vehicle model
3) Choose a product and accessories
Click "Send Build Summary" to send yourself a full breakdown of the build with more information or click "Add to Cart" to order it straight off our website.
Frequently Asked Questions
Q.) How does it work with my reversing sensors and tail lights?
A.) Some additional components such as taillights to suit the Flat Deck, reversing sensor brackets or camera brackets may be required depending on your configuration, this may influence the total quote.