Manufacturing
The ultimate solution developed right here at our factory in New Zealand.
We have the ability to manufacture a high volume of Ute products, right within the 4 walls of our factory!
Utemaster is committed to continually expanding our operation and improving quality to ensure that you as the customer have the best experience possible with a NZ made product.
01

CONCEPT

Our in-house capabilities allow us to design and create products that are forward thinking, unique and efficient. Our team will work with you to create a solution that works exactly how you need it to.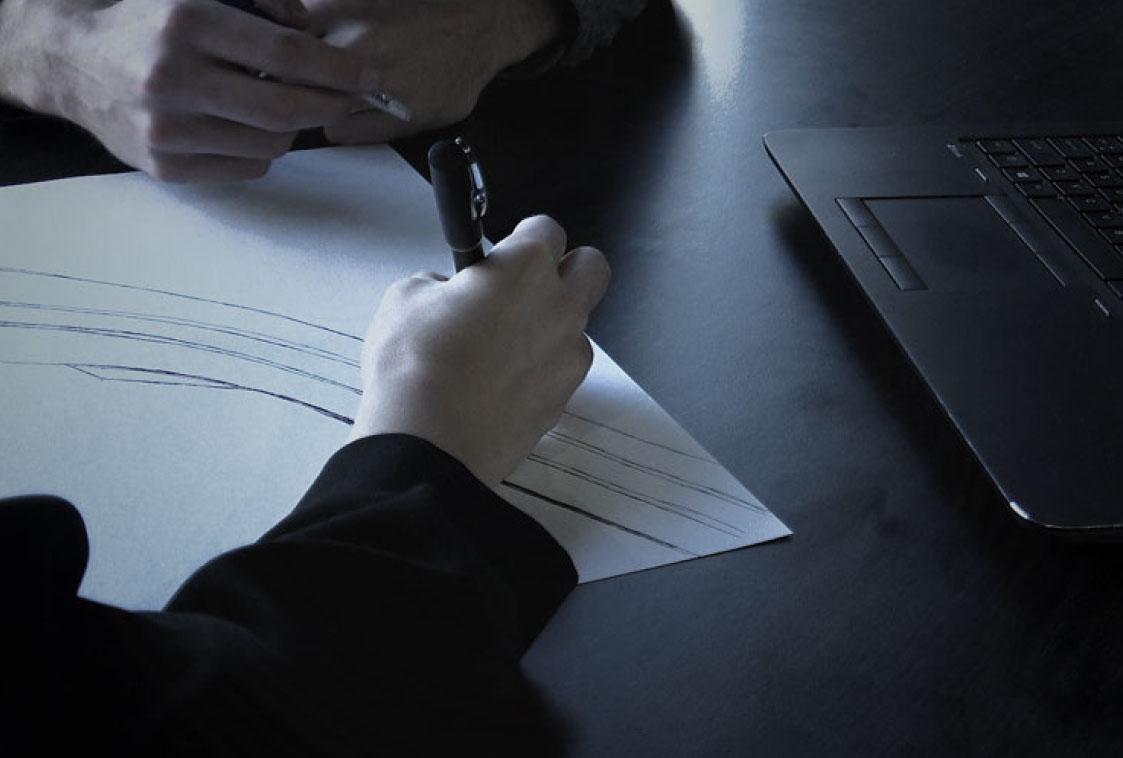 02

3D SCANNING

Using 3D scanning technology, we are able to digitally capture the surface of an object such as the front of your vehicle. Using this data, we can design products that fit exactly to your vehicle.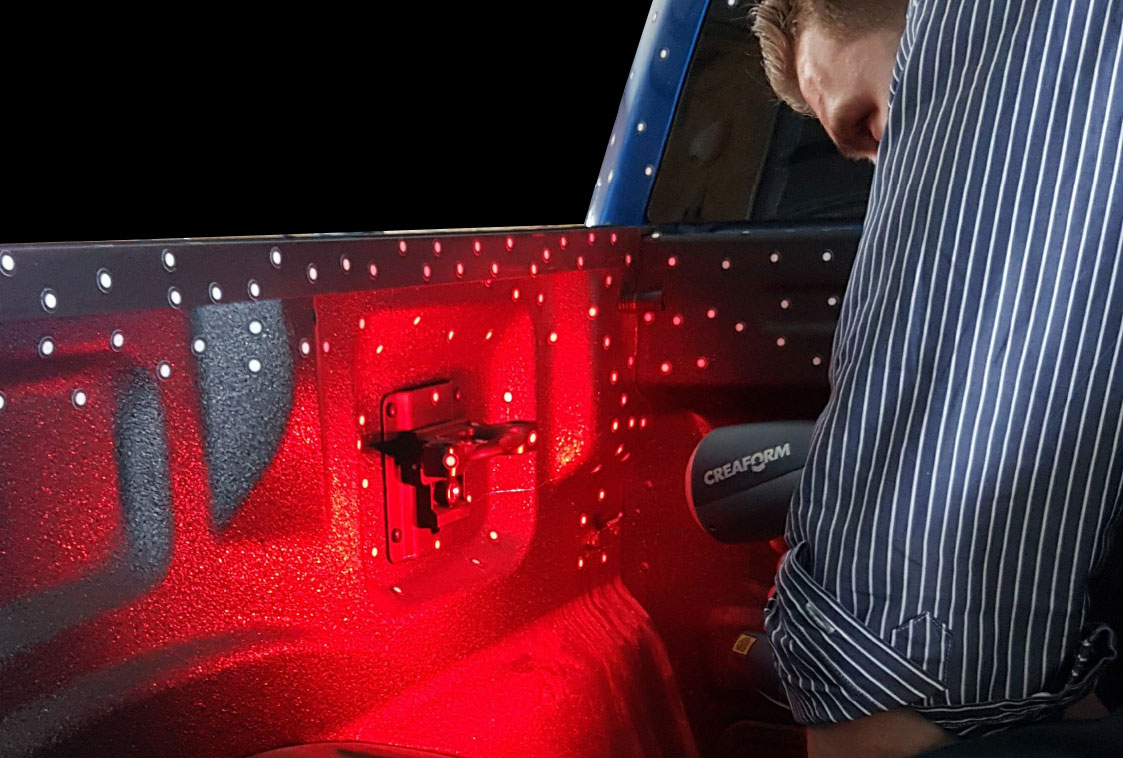 03

CAD DESIGN

Our skilled CAD designers use the latest CAD technology to draw up real world solutions to problems with precision.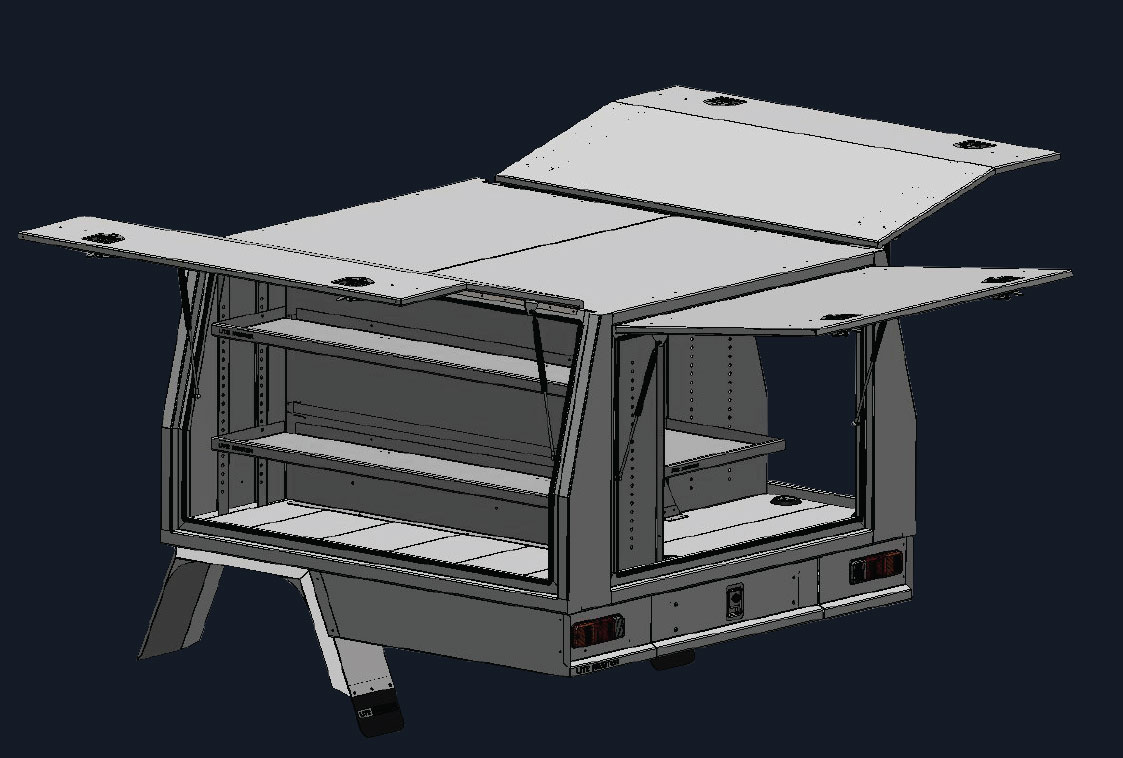 04

STABILITY ANALYSIS

Adding such large components to your vehicle can affect how the vehicle handles. This is why we conduct a full centre of gravity analysis to ensure that weight is kept low, and the centre of mass is not too far behind the rear axle - ensuring optimum stability.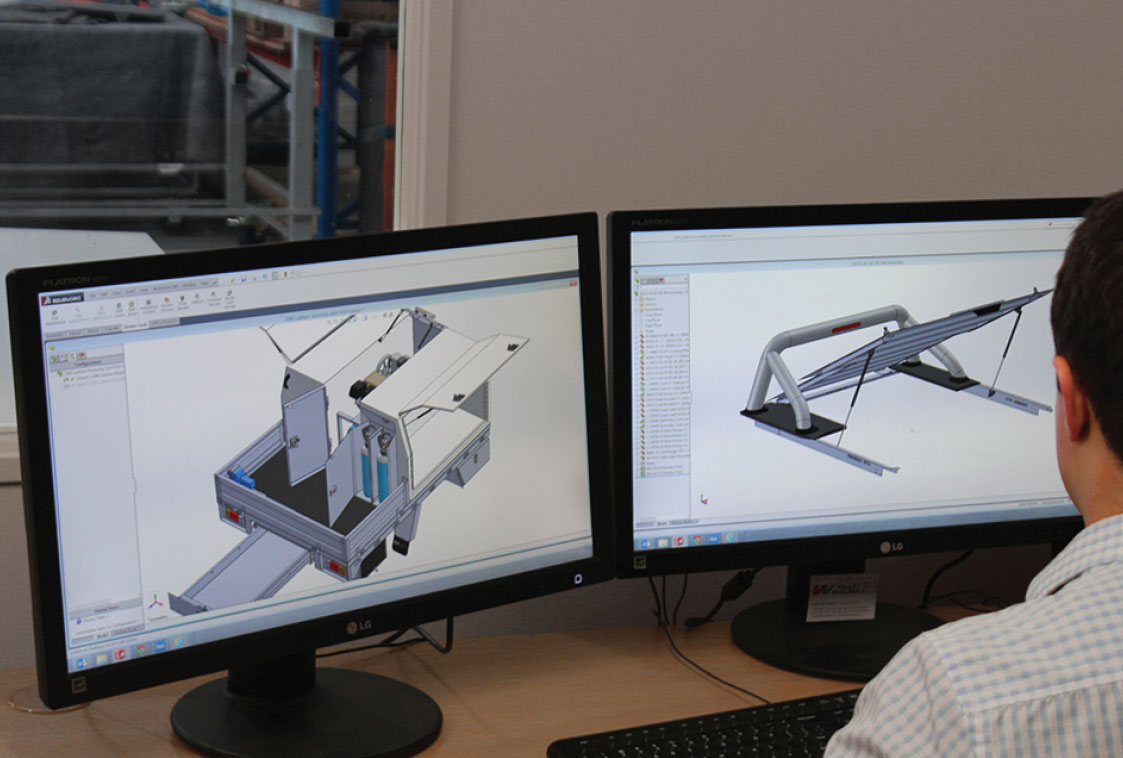 05

DEVELOPMENT & TESTING

Utemaster products are legendary for their durability and 'fit for purpose' design. This is achieved through rigorous prototyping, developing and many hours of testing in a 'workhorse' environment. We believe that our products should look great and work well, but quality and durability is never compromised.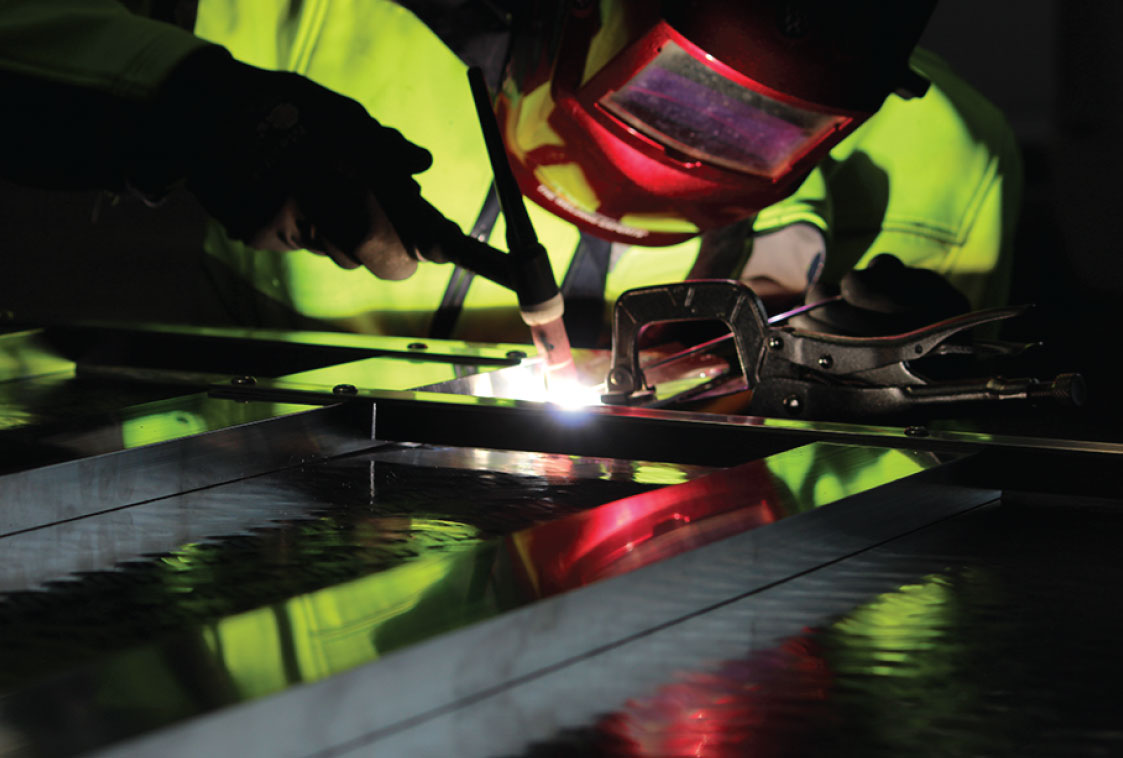 06

LASER & CNC

The CAD designed parts are fed into high-tech laser cutting machines which cut the material to the exact shape required at a +/- 0.1mm tolerance. Parts are then fed into a CNC Brake Press to fold them into shape.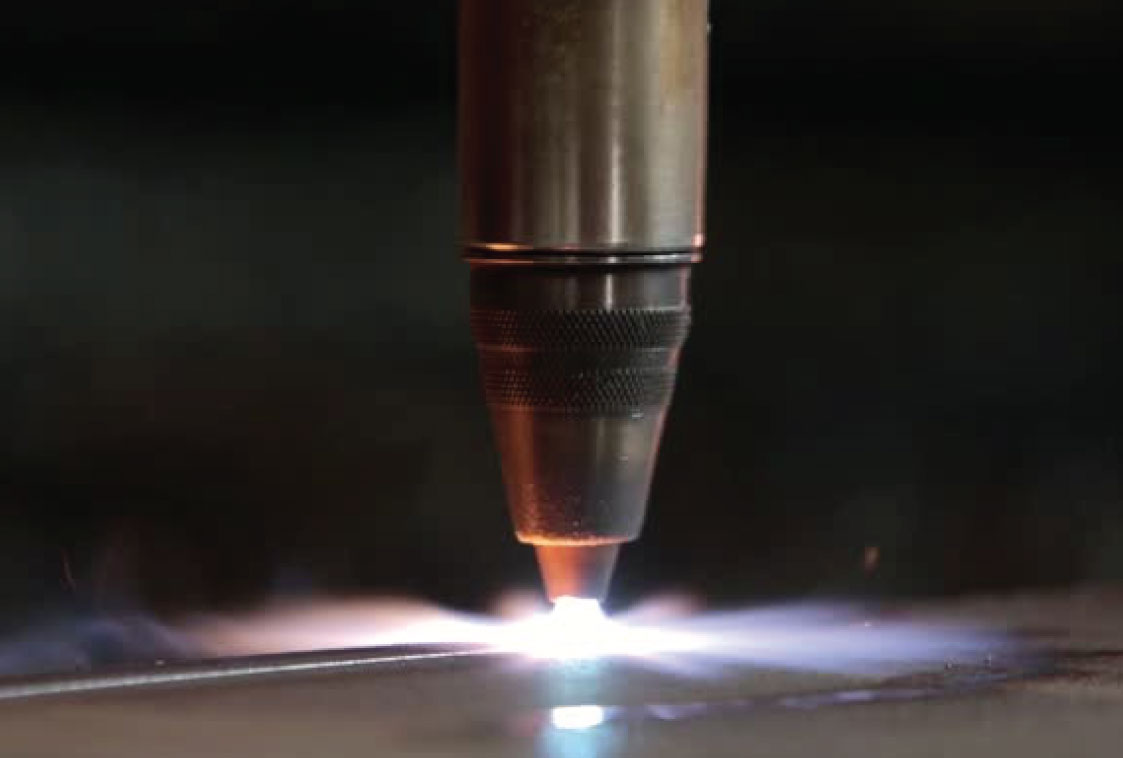 07

SURFACE TREATMENT & POWDER COATING

All steel components are treated with an 'Electroplating' process against rust, before being coated in a tough powdercoating that is designed to keep the product looking great for years to come.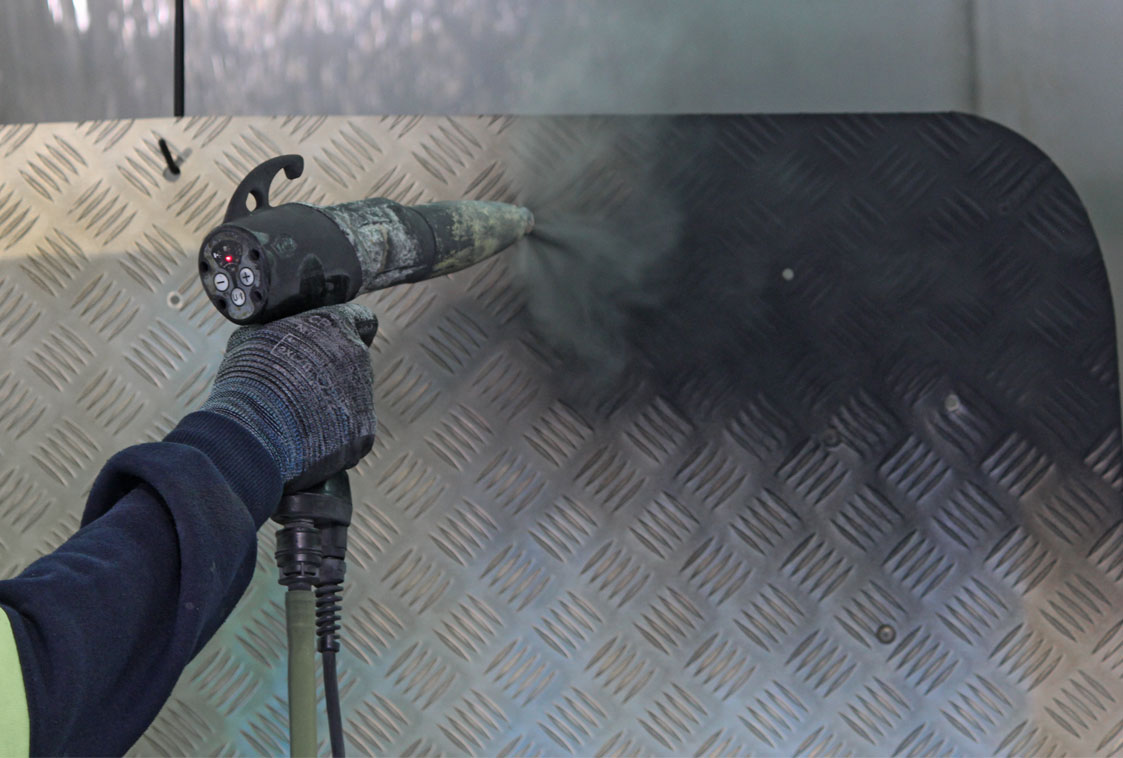 08

ASSEMBLY

Final assembly of the products is carried out using lean methodologies to ensure optimum speed and service.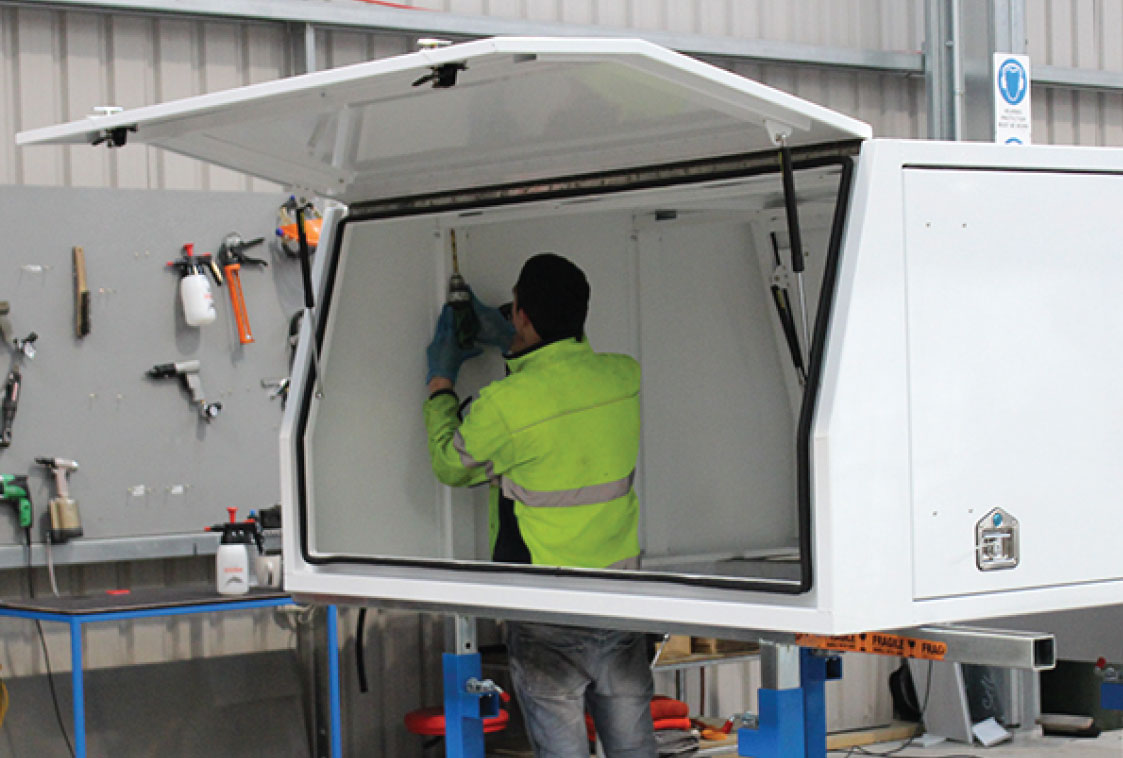 09

FITTING TO VEHICLE

If applicable, we offer a complete fitting service to your vehicle in-house, or by one of our many installers located around New Zealand.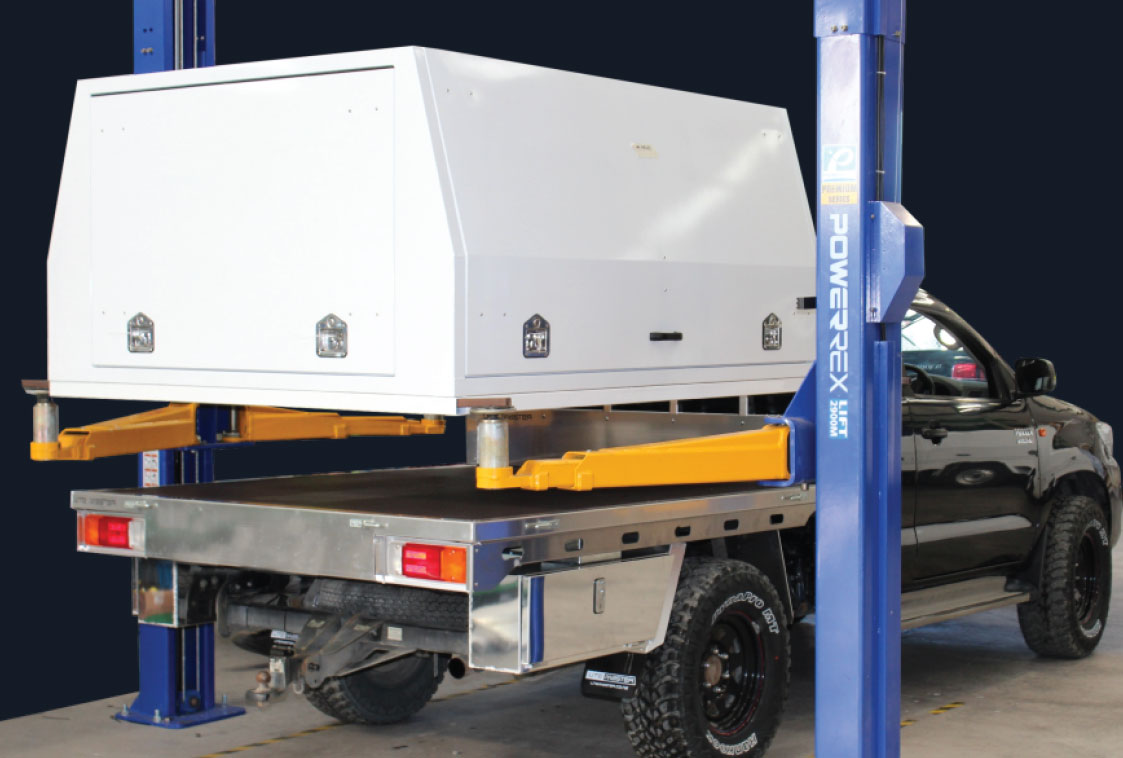 10

WATER TEST

Waterproofing is paramount for most Utemaster products and once the product is installed we ensure that your gear will stay dry by simulating a downpour of rain.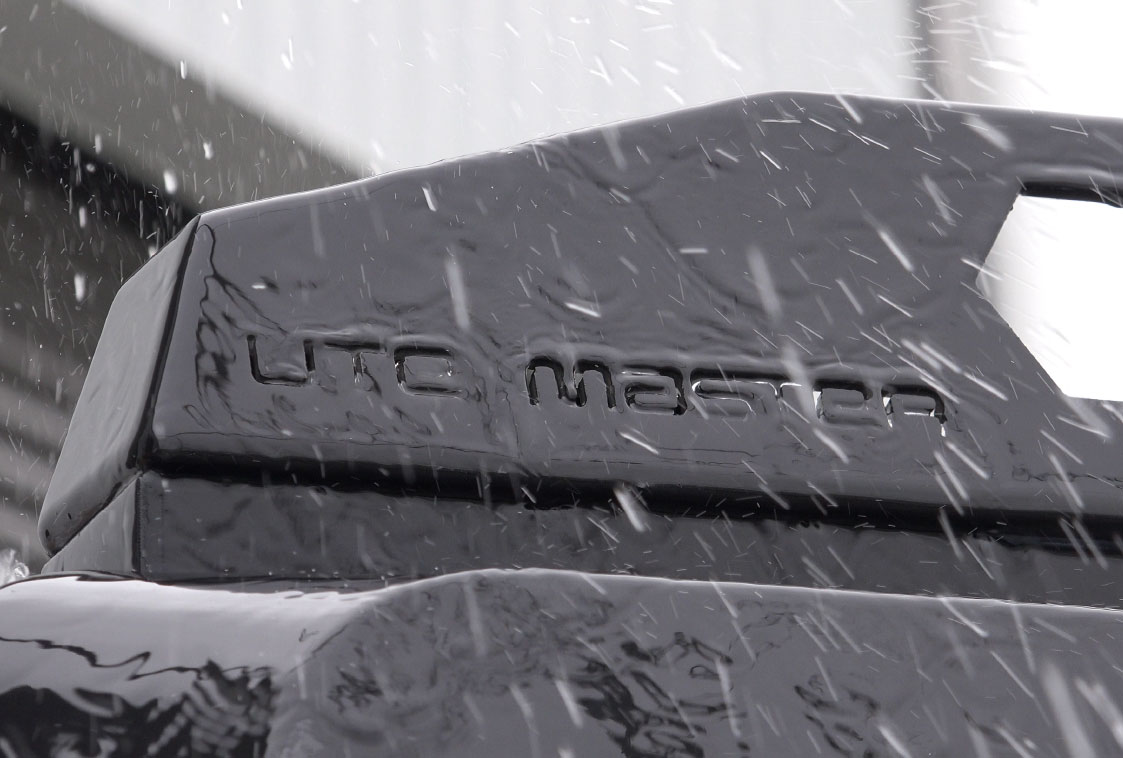 11

QUALITY CHECK

Before any product leaves our factory, it is given a thorough QC to ensure that the build is 100% complete and to the high-quality standard that Utemaster is built on. Utemaster is an ISO9001 accredited company so you can be assured of a continuous commitment to quality.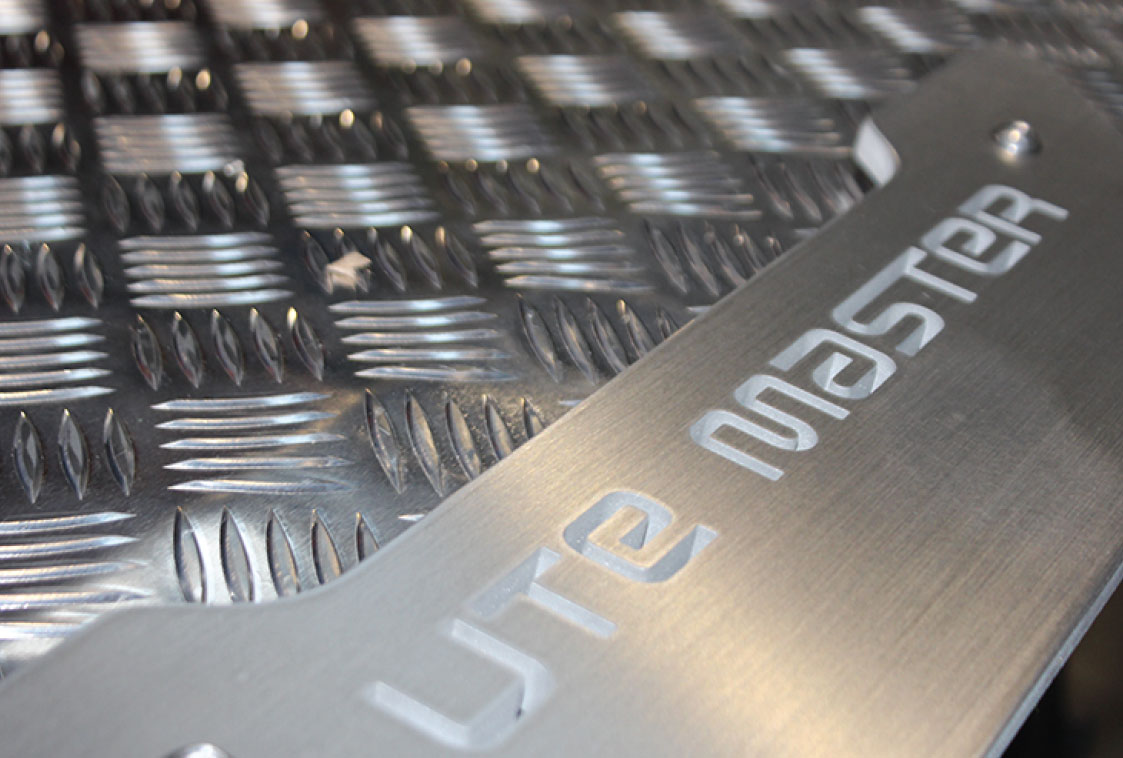 12

INSTALL COMPLETE

Delivery involves either collection in person, delivery via car transporter or through nationwide freight service to our extensive dealer network.